hey guys,
This is how it happened...
i was just leaving Future Shop 14th and Markham Road. i was just going through 1st to 2nd to 3rd (hit about 5,000-6,000k) Suddenly i notice the SMG indicator (gear symbol with a exclamation mark in the middle. It was a red light so while i engaging lightly on first gear, it felt like the clutch was grabbing way to fast (smg level set to 3 usually, but it feels like dsc off level set to 6) i decided to pull over at parking lot to have a look. it was stuck in 2nd and it wouldnt even go to 3rd. 2 was flashing continuously. (barely made it inside the parking lot) parked it turned it off, and for some odd reason it wouldnt start no more stuck in 0. i quickly called up a few friends. Only hope was to tow it to nearest bmw specialist. I decided to tow it to stance factory to have them check out since its around the area and heard good things about them.
i checked smg fluid it was low...
any input ?
tow truck driver somehow towed it !
p.s thanks dejavu for the smg fluid !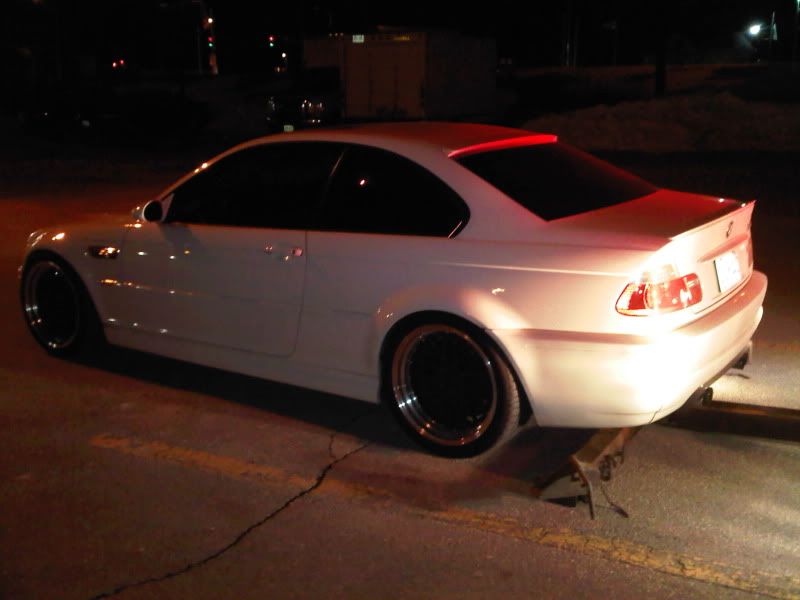 i really hope mike can figure this problem out !